Until recently the shape sliders worked in principle for custom meshes but the attachment often changed its shape when sliders where enabled.

This glitch depended on the attachment's weightmaps and the degree of deviation of the current shape from the default shape.  Hence the biggest issue was related to attaching meshes to massively modified shapes like the gnome shape that i use for most of my tests.

This issue has been fixed now. And this was the last major bug that haunted Avastar for almost 4 months since begin of 2014.

Here i show you that it works even in a round trip scenario…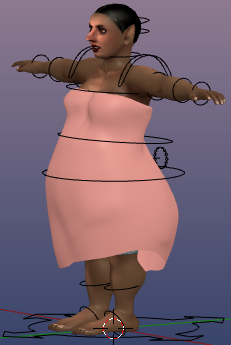 [[20001]]
I hope this was a convincing proof of concept. Now we only need to improve the weight tools. I am working at it…