Hi;
We have not received or detected any serious issue with our Avastar-1.1 alpha release since about 4 weeks. Therefor we have decided to go to beta stage now.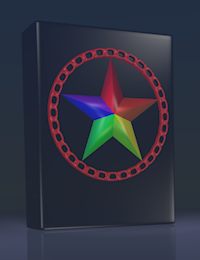 What does this mean for you ?
No more Testversions
We have dropped the testversions folder. You now find the new update directly in your download folder. Watch out for:

[avastar_addon_zip]
Official Support
Since today you can get official support for the Avastar-1.1 release.  Support only covers technical issues like program failures, unexpected behavior, etc. Should you need general assistance regarding modelling and howto do something, then:
The chat group "blender avastar" is where you should go.
How do i get it ?
You can purchase Avastar from the JASS Shop in SL, or via Paypal.  You find…
The purchase Buttons in the pinkish box on the top of the right sidebar of this page
Why should i use it ?
We are pretty sure that there are no big issues with this software. However we always learned in the past that you (the users) are much more creative in finding bugs.
Please give it a try and report to us when you find an issue.
Why should i NOT use it ?
I have no idea why someone should avoid this update…
It is awesome (well, ok, my 2 cents)
What about the Documentation ?
The reference documentation is mostly up to date now. The Video updates will still take some time though.
Please indicate where the documentation has serious issues!
Enjoy
Gaia, Elanora, Optimo