Congratulation to the winners of a free 3 months Blender Cloud Access!
Instructions how to access the Blender Cloud see at bottom of this article.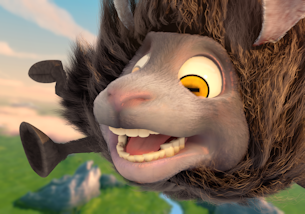 Here is the list of registered Machinimatrix Blog users who have won:
Winners of week 12-Apr to 19-Apr 2014
Tithis String (Story)
Brayla Sana
hadarah
rubbella
wildpaintoy
Conscientia
Winners of week 20-Apr to 11-Mai 2014
Aethereal
tarti
LillyAnatine (Story)
mac4kent (Story)
Roblem (Story)
Winners of week 5-Apr to 11-Apr 2014
annamalia
EmersonIwish
Shy Robbiani
verity1007
xxlittlebazingaxx
BitMcMillan(Story)
Etheria (Story)
martismirtis(Story)
Winners of week 29-Mar to 4-Apr 2014
Fianna (Story)
jamina
KyrColl (Story)
MadzLevane (Story)
MarcelEdwad (Story)
mkok
sakka Flow (Story)
busiweb(Story)
And here is how you get access to the Cloud:
Register (for free) to the Blender Cloud
Once you have registered and logged in to the Blender Cloud, please send an email with your cloud account name AND your Machinimatrix Blog account name to gaia.clary@machinimatrix.org, We will then enable access to the Cloud content as soon as possible.
This promotion action has terminated. Thanks again to all who have participated.