Fighting Spammers

Dear members of "blender primstar/jass" and "blender avastar".

We found that our chat groups have been massively disturbed by spam messages. These activities started around september 2011. We repeatedly asked to stop these activities in our groups and ejected the responsible spammer.

Public enrollment closed

But recently we have seen an increase of Spam activities. All our attempts to stop the spam have been unsuccessfull. So the only remaining alternative was to replace the open enrollment to our chat groups by an automated group joiner.

 
 
Automatic Group Joiner
We have meanwhile installed a Group joiner in the Jass-Shop. Here new members can instantly join our chat groups again. If you are not a group member, but want to join, then all you have to do is visit the Jass shop, then click on one of the group joiner panels. (look at the right side when you enter the shop)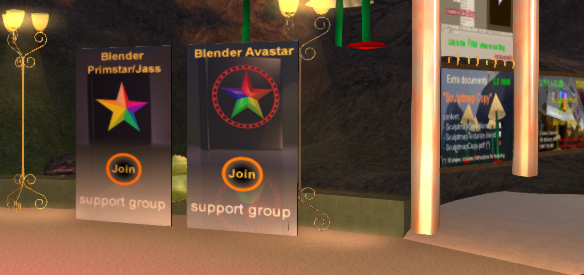 After a few seconds you should get an invitation from "Boticita". You then can instantly join the group and access it right away and start chatting. we have taken precaution that Albsalgar Magic will not be able to rejoin via the group joiner.
Bot messages in the group

Boticita is our new automatic Bot system. Boticita will take care of a lot of things. She will also occasionally show up in the group chat. Please note thather sole purpose is to organize and to inform. She will not be able to accept friendship offers. She will not react on IM's etc. Please be patient with her, because she is an automated robot.

A word about spamming

We have by now understood that Linden Labs does not help us to stop spammers from doing what they do. We have been reporting Albsalgar Magic many times and never got any response or feedback.

We also have detected a few bugs in the Group Chat system of Second Life which make it possible for Spammers to keep on spamming although they have been ejected from the group and even muted. There is absolutely no way to protect ourself unless the bugs get fixed.

Apologize

So even with all our precautions we will most probably see spammers again and again. But now we can at least have a little control. Please understand that we take care, but we are blocked by our service provider to become efficient.

Thank you for reading

Gaia